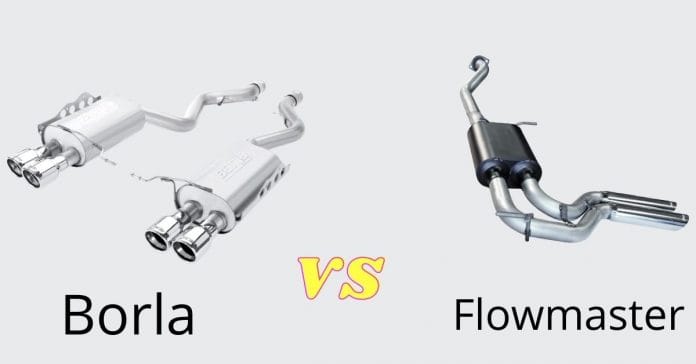 This contest is another performance muffler battle! Borla vs Flowmaster – which system is superior? Many performance mufflers are on the market, with Flowmaster vs Borla being the most well-known and trusted brands.
As you can see, this can be difficult for many people. Each brings something unique to the table, whether it's a different sound, a more efficient flow, or greater horsepower.
Some people say Flowmaster is superior, while others believe Borla is better. Let's talk about Borla vs Flowmaster to help you make the right decision.
Borla and Flowmaster are the top names to choose when you're looking to upgrade your ride.
What are Borla Exhaust Systems, and How Do They Work?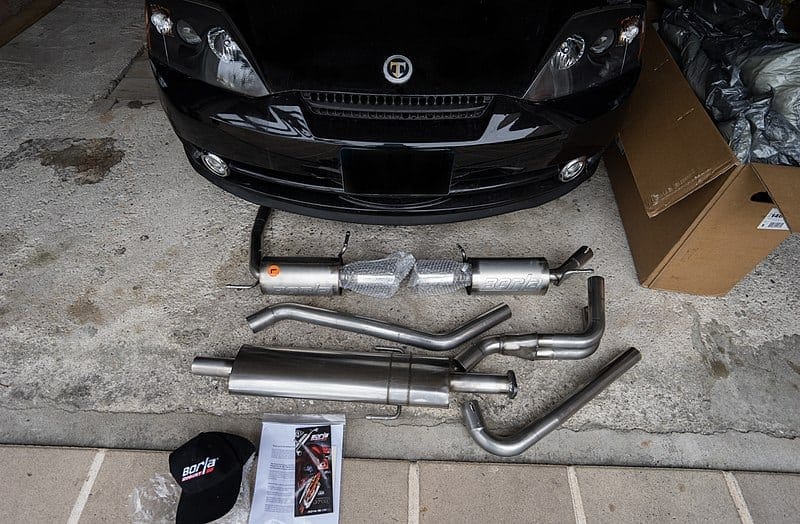 Borla (Borla performance Industries) has existed for decades – almost four decades. It is easiest to identify a Borla muffler by its pitch. Borla mufflers generally have a deeper and lower rumble than famous performance exhausts like Corsa or Flowmaster.
What are Borla Exhaust Systems?
Borlas are very popular for their deep, rich rumble, stunt drivers, and performance racers crave. Sometimes they can even be raspy.
Borla Exhaust System Benefits
Borla is another top name in the industry and produces some of the most beautiful exhaust systems. Borla has more than 25 years of experience in designing and manufacturing high-quality exhaust parts.  The manufacturers made Borla performance from T304 stainless steel to withstand the most severe conditions and exhaust systems to maximize horsepower.
Borla full-exhausts not only increase your horsepower but also give your car a loud growl that will intimidate your competition. Borla's advanced technology mufflers ensure fast exhaust flow and virtually no backpressures. Borla has the right part for you, whether you are looking for an exhaust system, headers, or exhaust tips. Each piece is custom-made for your year, make, and model easy fit and installation.
Flowmaster exhaust has enjoyed a solid reputation over the past 22-years in the performance exhaust market. Flowmaster exhaust designs innovative systems using high-quality materials.
A proper Flowmaster system will have a distinct sound. These exhausts give off a deep, throaty howl every time you press the pedal and purr when they are idle. This distinctive sound is due to Flowmasters' ingenious mufflers. You can distinguish the Flowmaster systems by their exceptional durability. The company made Every Flowmaster exhaust system perfectly to fit your vehicle.
Borla produces some of the best exhaust systems on the market. Borla exhausts provide a rich, deep sound that is hard to find.
Borla exhaust systems offer additional benefits:
Experience: Borla has over 40 years of experience in making high-quality exhaust systems.
Durability: Borla exhaust systems contain T-304 stainless, strong enough to withstand harsh environments, and are durable.
Power: Their exhaust systems make sure that they bend to maximum horsepower.
Sound: Borla exhausts produce a loud, grumbling sound and a fierce growl, the best way to intimidate your competition!
Rapid exhaust: – Borla produces exhaust systems with advanced mufflers that ensure fast exhaust flow and virtually no backpressures.
Variety: They make various exhaust parts, including the muffler and exhaust tips.
What are Flowmaster Exhaust Systems and How Do They Work?
The main benefit of Flowmaster ( The Muffler, Exhaust) lies in its cost and use of minimal effort.
Borlas can offer more decadent, lower-pitched options for budget models. The Flowmaster's loud, aggressive sound will blast from any car you place it on.
The Advantages and Benefits of a Flowmaster Exhaust Systems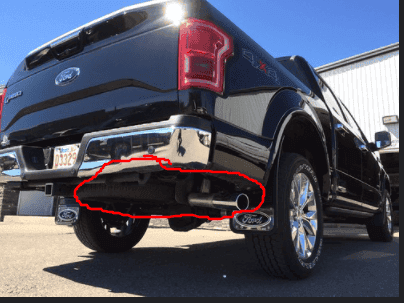 Flowmaster has made a name for itself in performance exhaust. These are the benefits of Flowmaster exhaust systems.
A powerful sound: This is the mark of an existing Flowmaster exhaust system. These exhaust systems emit a loud, heavy growl.
Design Flowmaster's innovative muffler designs are well-known. Flowmaster mufflers can be custom-made to fit your vehicle.
Durability: Flowmaster exhaust systems are some of the most durable items in the market.
Borla vs Flowmaster Pricing
Borla exhaust systems tend to be more expensive than Flowmaster. Many will say that Flowmaster focuses on cost-effective systems.
What are the Critical Features of Borla vs Flowmaster?
Both Borla and Flowmaster offer great options. However, it comes down to the features you value most in an exhaust system. Borla is the best choice if you want power and a great rumbling sound.
On the other hand, Flowmaster is an excellent option if you're looking for an affordable yet durable exhaust system that produces a powerful burst in sound and high performance.
Which Exhaust System is Best For You?
Well, there are many things to ponder on when choosing between performance mufflers.
Consider your vehicle type, budget, sound output, and overall appearance.
Both Borla and Flowmaster are great-looking, have substantial performance gains, and offer a fantastic sonic signature.
It's not about Borla vs Flowmaster being better. It's about what is best for you, and that all depends on your needs.
Whether Flowmaster you choose, such as the Flowmaster American Thunder exhaust or a Borla Cat-Back exhaust, both will make excellent performance exhaust systems.
More About the Best Exhaust System

You can read the Borla exhaust review or Flowmaster exhaust review if you have trouble deciding who will win the Flowmaster vs. Borla contest. You can find out which Flowmaster mufflers are most popular and which Borla exhaust tips (or dual exhaust tips) deliver the best results.
Www.AutoAnything.com offers the best deals, whether you choose a Flowmaster American Thunder exhaust or Borla Catback exhaust. Every order comes with a 1-year price match guarantee. We will match any price for your Borla or Flowmaster exhaust by a dollar if we find a lower price within a year. We also offer free shipping for orders above 99%, which will help you save even more.
Conclusion
You can find a comparison and reviews of performance mufflers on the internet. We hope you will find the perfect exhaust for your needs, whether Borla or Flowmaster.